WHAT IS LEADERSHIP ASCENSION?
Leadership Ascension, like similar programs nationwide, is designed to develop responsible and informed community leaders. Recognized and emerging leaders in the community are selected to represent the diverse demographic of the Ascension Parish Community.
The 10-month Leadership Program, facilitated by Chamber President Barker Dirmann, strives to develop practical leadership skills while promoting personal growth. Sessions are held each month and cover topics including diversity, education, social concerns, health care, law enforcement, project management and government. The program begins with a teambuilding opening retreat and ends with a two-day closing retreat where the class presents their projects that are developed throughout the year.
Over 800 individuals ranging from business owners to government officials have completed Leadership since its inception in 1996. Many of these leaders participate on the Chamber's Leadership Committee, Leadership Alumni Committee and Leadership Ascension Foundation that assist in planning, recruiting and steering this renowned program.
OUR MISSION
The Leadership Ascension Foundation organizes present and future leaders to promote philanthropy in our community
The Leadership Ascension Foundation is an organization who promotes the Leadership Ascension program by organizing community projects. The Leadership Ascension Foundation helps to manage the Leadership Ascensions community projects to ensure the proper stewardship of resources.
Leadership Ascension Foundation to facilitate and maintain fundraising monies to be distributed to local charitable projects in the Ascension Parish area, whether those projects are already in place or are contemplated for the future. This corporation further intends to be operated exclusively for charitable and educational purposes, that qualify as exempt organizations under section 501(c) (3) of the Internal Revue Code of 1954.
WHAT YOU CAN EXPECT FROM LEADERSHIP ASCENSION…
Thought-provoking sessions where we explore community issues and participate in processing what we've learned through class discussion
An opportunity to develop leadership and interpersonal skills and team build with classmates
An opportunity to work on real issues in your community
Networking opportunities with the class, community leaders and Leadership Alumni
Support and commitment from your facilitator, the Ascension Chamber of Commerce and the Leadership Alumni Program Committee
Board 2021-2022
Executive Committee
Holly Daigle, President – OneSource EHS
Amy H. Lambert, Past President – Neighbors FCU
Greta Gordon, Vice President Operations – Methanex
Wayne Hamilton, Vice President – BASF
Tony Ruiz, Treasurer – Diez, Dupuy, & Ruiz 
Johnette Mauldin, Secretary – Pelican State CU
Board Members
Lauren Castine – Mayor's Office, City of Baton Rouge
Lynnette Erlandson – Shell
Barbara Irwin – Pujol, Pryor, & Irwin
Rebecca Mouk – Ascension Roofing & Fabrication
Erica Page – Ocshner 
Jackie Tisdell – Ascension Parish School Board
Tia Starr – Our Lady of the Lake-Ascension
Tony Turreau – Ascension Parish Sheriff's Office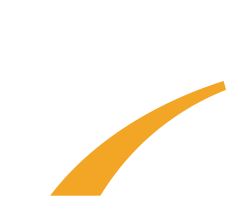 Ascension Chamber of Commerce

© Copyright 2017. Ascension Chamber of Commerce.