Our principal mission as the Ascension Chamber of Commerce is to facilitate and foster economic growth for our more than 500 chamber members. The Chamber is a non-profit organization not associated with any governmental agency and has dues that are 100 percent tax deductible as a necessary business expense. 
We recognize that a healthy business environment and connected professional community encourages businesses to grow, creating more jobs and opportunities for the people of Ascension. We support our members through business referrals, networking opportunities, community visibility, educational growth, and legislative advocacy. The Ascension Chamber of Commerce is our business community's strongest voice, champion, and ambassador at all levels of government, from city hall to parish government and from the State Capitol in Baton Rouge to the U.S. Capitol in Washington D.C.
Our Chamber is proud to represent a diverse, vibrant, and thriving business community. We represent retail, restaurant, and service businesses. We represent chemical, industrial, and manufacturing facilities. But most of all we represent the best of Ascension, our welcoming people, our fantastic culture, and rich heritage of community. 
It's no surprise that Ascension is the fastest-growing parish in Louisiana over the last two decades. We have everything right here we need to succeed: an exceptional education system, a skilled and available workforce, and an ideal location between Baton Rouge and New Orleans with the Highway 30 corridor, Interstate 10, railway terminals, and access to deep-water ports via the Mississippi River 
It's all here for us to be one of the communities that leads America. Join us in advancing Ascension Parish.

Ascension Parish, located in the heart of Plantation Country, mixes Old South traditions with exciting new offerings. Sprawling sugar cane fields and beautiful cypress swamplands surround our quaint towns that always offer a special experience for both visitors and natives.
Ascension Parish has a rich cultural heritage that is celebrated in the local community theater, vibrant artists' association, beautiful plantation homes and several museums dedicated to preserving our unique history and traditions. Ascension Parish is also home to the Jambalaya Festival along with many other parish celebrations, including Music In the Park, the St. John Fair, Swamp Pop Music Festival and the Sunshine Festival.
Ascension features many unique restaurants, antique shops and wonderful attractions, such as the newly renovated Tanger Factory Outlet Center and Premier Lanes family entertainment center.
Ascension Parish is home to a long list of parks offering a great opportunity for the kids to play and a beautiful backdrop for outdoor exercise. The parish also offers a beautiful, state-of-the-art golf course for a great day on the greens and several public boat launches for fun on the water.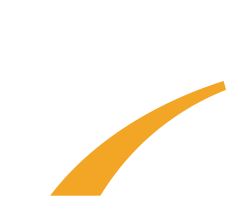 Ascension Chamber of Commerce

© Copyright 2017. Ascension Chamber of Commerce.