Ascension Parish is home to a diverse, vibrant and growing business community. Over the past several years, Ascension Parish has consistently been the fastest growing parish in the state of Louisiana. This steady population growth has created a wealth of demand for a variety of goods, service-based businesses and industrial investments.
Local and parish governments work proactively to develop many partnerships and initiatives with both the Ascension Economic Development Corporation and the Ascension Chamber of Commerce. These efforts have created a positive and inviting environment necessary to attract new investments, as well as support established businesses within Ascension Parish.
Located approximately 60 miles from New Orleans and 30 miles from Baton Rouge, Ascension's physical location is also a contributing factor to its economic success. In addition, the parish has an exceptional education system, strong infrastructure, easy access to markets, as well as a skilled and available workforce. Local and parish governments have been visionary in developing the appropriate infrastructures to support the needs of industries, existing businesses and new businesses.
In addition, Ascension Parish is fully accessible to major highways (I-10), railway terminals and a deep-water port via the Mississippi River, which are all able to efficiently transport any product to its market.
Ascension Parish's business community continues to grow each day, offering residents and visitors of the parish more and more services all done with a smile. With a priority on education and quality of life, Ascension Parish is the ideal location to establish, develop and grow a business… and family!

Ascension Parish, located in the heart of Plantation Country, mixes Old South traditions with exciting new offerings. Sprawling sugar cane fields and beautiful cypress swamplands surround our quaint towns that always offer a special experience for both visitors and natives.
Ascension Parish has a rich cultural heritage that is celebrated in the local community theater, vibrant artists' association, beautiful plantation homes and several museums dedicated to preserving our unique history and traditions. Ascension Parish is also home to the Jambalaya Festival along with many other parish celebrations, including Music In the Park, the St. John Fair, Swamp Pop Music Festival and the Sunshine Festival.
Ascension features many unique restaurants, antique shops and wonderful attractions, such as the newly renovated Tanger Factory Outlet Center and Premier Lanes family entertainment center.
Ascension Parish is home to a long list of parks offering a great opportunity for the kids to play and a beautiful backdrop for outdoor exercise. The parish also offers a beautiful, state-of-the-art golf course for a great day on the greens and several public boat launches for fun on the water.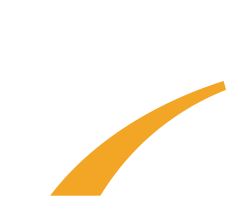 Ascension Chamber of Commerce

© Copyright 2017. Ascension Chamber of Commerce.