Interested in getting involved with any of these committees? Email info@ascensionchamber.com
Government & Community Development
The goal of the Government & Community Development Committee is to advocate sound public policy at all levels of government that will improve the business climate and enhance the overall quality of life in Ascension parish. This committee also works hand in hand with the Ascension Economic Development Corporation to foster the environment necessary for economic development with both current business and businesses looking to locate to the parish.
Finance & Operations
The goal of the Finance & Operations Committee is to develop both short & long-term plans that maintain the chamber's financial sustainability, provide for adequate program funding and oversee internal operational issues. Their functions also include assisting with strategic planning to develop a long-range plan for the Ascension Chamber of Commerce.
Member Services
The goal of the Member Services committee is to improve & expand the level of service provided to Chamber Members. The Member Services Committee ensures a strong, stable and effective Chamber of Commerce through new membership, improved communications, and retention of existing membership, so the Chamber can continue to serve as the voice of the business community. The committee helps promote events, such as Business After Hours, Monthly Luncheons, Ascension Business Day, and other programs to bring the membership together for valuable networking and educational opportunities.
Ambassador Committee
The Ambassador Committee works in conjunction with the Member Services Committee. This committee was instrumental in developing several new networking and promotional opportunities for members. In addition to promoting and assisting with events, the Ambassador Committee helps to welcome new members to Chamber events.
Young Ascension Professionals (YAPs)
An engaging group of young professionals (21-40) hosted through the Ascension Chamber with opportunities for networking and professional development in a relaxed setting.
Leadership Ascension
The duties of the Leadership Ascension Committee include recruitment of each year's leadership class, assisting the facilitator with preparation and review of program agendas, and establishing scholarship criteria. There are two subcommittees within Leadership Ascension, the Leadership Alumni Committee, which assists in the coordination of Alumni events, and the Golf Ascension Committee, which plans our annual golf tournament, Golf Ascension, designed to raise money for Leadership Ascension.
Leadership Ascension Alumni Committee
The Leadership Alumni Committee works to connect alumni of the Leadership Ascension program through various socials and events throughout the year.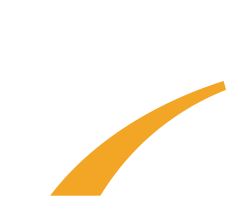 Ascension Chamber of Commerce

© Copyright 2017. Ascension Chamber of Commerce.