We're in the Business of Promoting Your Business!
The Ascension Chamber of Commerce has over 500 members and represents a wide range of businesses and professions. The Chamber is a non-profit organization not associated with any governmental agency and has dues that are 100 percent tax deductible as an ordinary and necessary business expense.
The greatest value of a Chamber Membership is derived from successful programs that solicit new business and improve the economic climate and quality of life in the Ascension Parish area.
These programs lead to a healthy, expanding economy, which creates more demand for goods and services. This benefits every business and professional person in the area. Even though you may not be able to volunteer time, the Chamber works hard to offer its members a growing list of business incentives!
Business Referrals: A Personal Referral is One of the Most Effective Forms of Advertising
The Chamber Office acts as an informational hub for long-term residents of the parish, newcomers to the area and visitors. Any inquiries to the Chamber office for products or services are referred to member businesses ONLY!
Networking Opportunities: It's Not Only What You Know, But Who You Know
Join us to interact with hundreds of potential clients, suppliers and business associates. The Chamber's networking events bring business professionals together in an informal setting and provide a fun opportunity to make new business contacts!
Promotional Activities: Seeing is Believing
The Chamber plans and executes monthly events allowing businesses opportunities to visually promote their products with promotional items, passing out business-related goodies, and offering corporate door prizes.
Advertising Assistance: Break Business Goals without Breaking the Bank
The Chamber works to offer you affordable advertising opportunities. Visit our Email Communications & Advertising Opportunities page to see the cost-effective (some free) ways that you can promote your business and share your news to our Chamber membership and community.  The Chamber can also help with your mail-outs by preparing and printing free mailing labels for each of our Chamber Members. Bring us your labels, and we'll get your direct mail campaign started! In addition, we allow member businesses to display business cards and promotional flyers on our office's informational wall. And, most importantly, Chamber Members have direct access to our database listing of all Chamber Members' contact information, which is perfect for mass e-mails and mail-outs.
Leadership Ascension: All Leaders Begin as Learners
The Chamber hosts a 10-month program called Leadership Ascension. The mission of this program is to awaken the leadership potential in Ascension Parish. This highly sought after program begins with a team-building retreat and proceeds to offer monthly events that take students on a tour of the parish. This program's alumni are the Who's Who of Ascension Parish.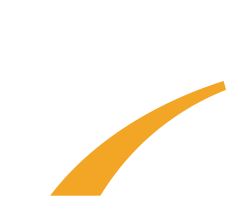 Ascension Chamber of Commerce

© Copyright 2017. Ascension Chamber of Commerce.