The Ascension Chamber Welcomes New 2018 Chairman and Three New Board Members

Gonzales, LA – January 3, 2018, – The Ascension Chamber credits its success to an active membership of more than 500 businesses, its dedicated staff and a diverse, innovative Board of Directors. The Chamber's Board functions under a President/CEO and an appointed Chairman. Erin Lanoux, Percy, Lanoux & Mumphrey, handed over the reins as 2017 Chairman of the Board to the new 2018 Chairman Michael Buturla of Domain Architecture.
The Chamber would like to thank Erin Lanoux for her dedication to the Chamber throughout 2017. We would also like to thank outgoing board Members Janet Britton, EATEL; Bridget Hanna, Ascension Parish Clerk of Court and Kendal Matassa, Regions Bank.
We are pleased to announce the new additions to the 2018 Board of Directors: Gus Gutierrez, Baton Rouge Physical Therapy-LAKE; Barbara Irwin, Pujol, Pryor & Irwin, Attorneys at Law and Bobby Webre, Ascension Parish Sheriff's Office.
The mission of the Ascension Chamber of Commerce is to facilitate and foster economic growth for its members. The Ascension Chamber works to encourage a healthy and growing economic environment in the parish by offering its membership several promotional, sponsorship and networking opportunities in addition to encouraging its many visitors and callers to shop Ascension. For more information on how you can become a member or get more involved, contact the Chamber office at 225-647-7487 or visit our website at www.ascensionchamber.com.
Chamber announces 2018 TRC
CHAMBER ANNOUNCES 2018 TOTAL RESOURCE CAMPAIGN CHAIRMAN
Making Connections…Growing Business
The Ascension Chamber of Commerce would like to announce Senior Vice President and General Manager of BASF, Tom Yura, as chairman of the Ascension Chamber's Third Annual Total Resource Campaign (TRC), Making Connections…Growing Business. This 4-week campaign to market 2018 Chamber Sponsorships kicks off on Monday, October 23rd with 2017 sponsorship renewals currently underway.
The Total Resource Campaign is powered by numerous volunteers under the leadership of the Campaign Chairman and Chamber Staff.  These volunteers market sponsorships to Chamber events and publications, while also seeking new members for the Chamber. The all-volunteer Campaign consists of more than 150 sponsorships available only during the campaign. Volunteers assist companies with choosing options best suited to meet the organization's marketing needs.
Someone will be contacting you soon to review 2018 chamber marketing opportunities.  For more information, contact Liz Laurent at 225.647.7487
Leadership Ascension Class of 2018

As Ascension Parish grows and the community becomes more complex and demanding, there is an increasing need to train responsible and informed leaders.
Leadership Ascension is an innovative program sponsored by The Ascension Chamber of Commerce to assist in preparing emerging community leaders for leadership positions in local government, business and community affairs.  The results oriented program is directed by the Ascension Chamber's President/CEO and a steering committee of community leaders.
The purpose is to provide a forum for and increase the awareness of potential leaders by giving them an intense course which encompasses a broad scope of community concerns.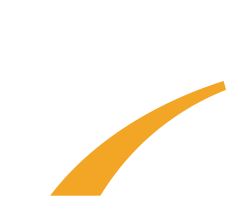 Ascension Chamber of Commerce

© Copyright 2017. Ascension Chamber of Commerce.